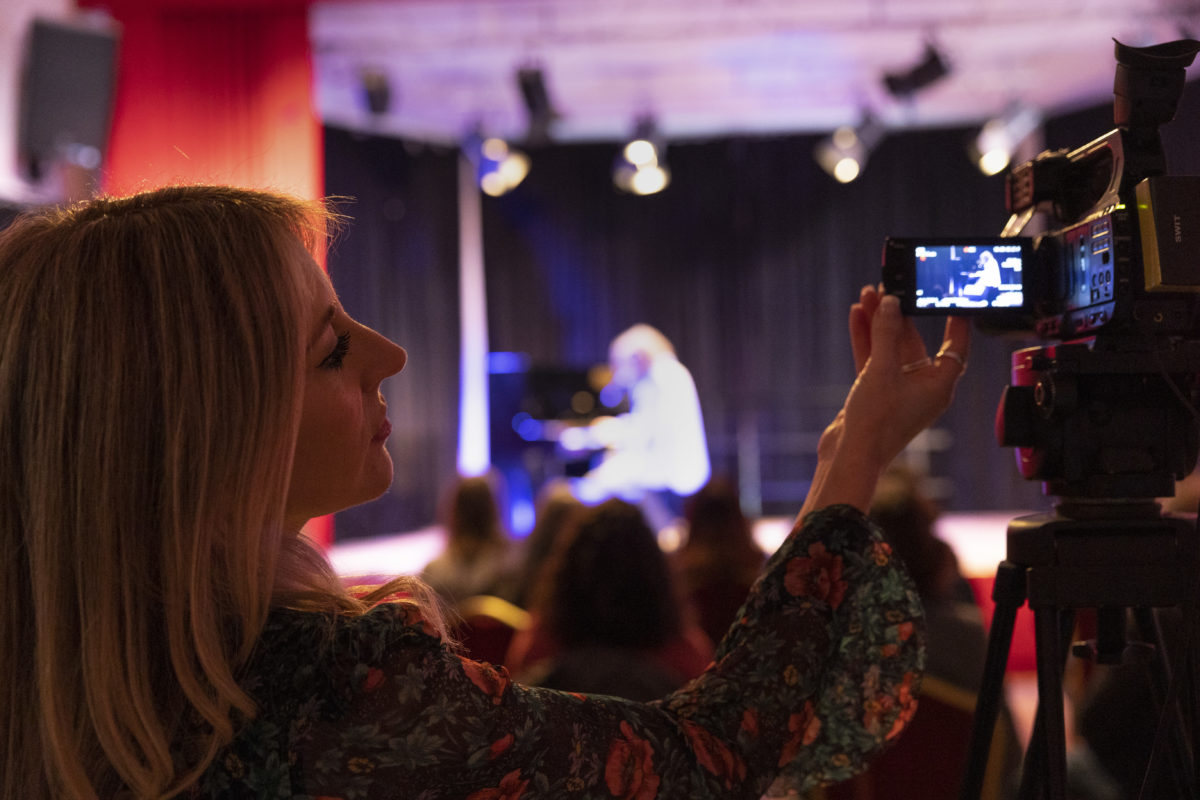 Lorraine Hogan is a Multidisciplinary artist living in Ireland. She achieved a First Class Honours Degree in Fine Art at Crawford College of Art & Design. While studying in Art College Lorraine specialised in Photography, Printmaking, Sound and Installations. Lorraine is currently producing and directing her first short film Sean Scoil which premieres on Wednesday the 10th of May 2023, in Dungarvan Cinema.
Lorraine has exhibited her art work international and throughout Ireland. Her printmaking work has featured on billboards in the UK and Ireland. Lorraine's Degree Show which was a video and sound installation won her an award with the Cork Film Centre. In 2022 Lorraine's artwork featured in the International Print Conference IMPACT 12.
While studying at Art college Lorraine discovered she had a passion and talent for songwriting and singing. She released her first EP RAINE in 2017 and has performed in some of the finest venues in the UK, Ireland and Europe most notably Ronnie Scotts in London, The Pendulum Summit in Dublin and The Firkin Crane Theatre in Cork, Ireland. Click here for more on Lorraine's Music.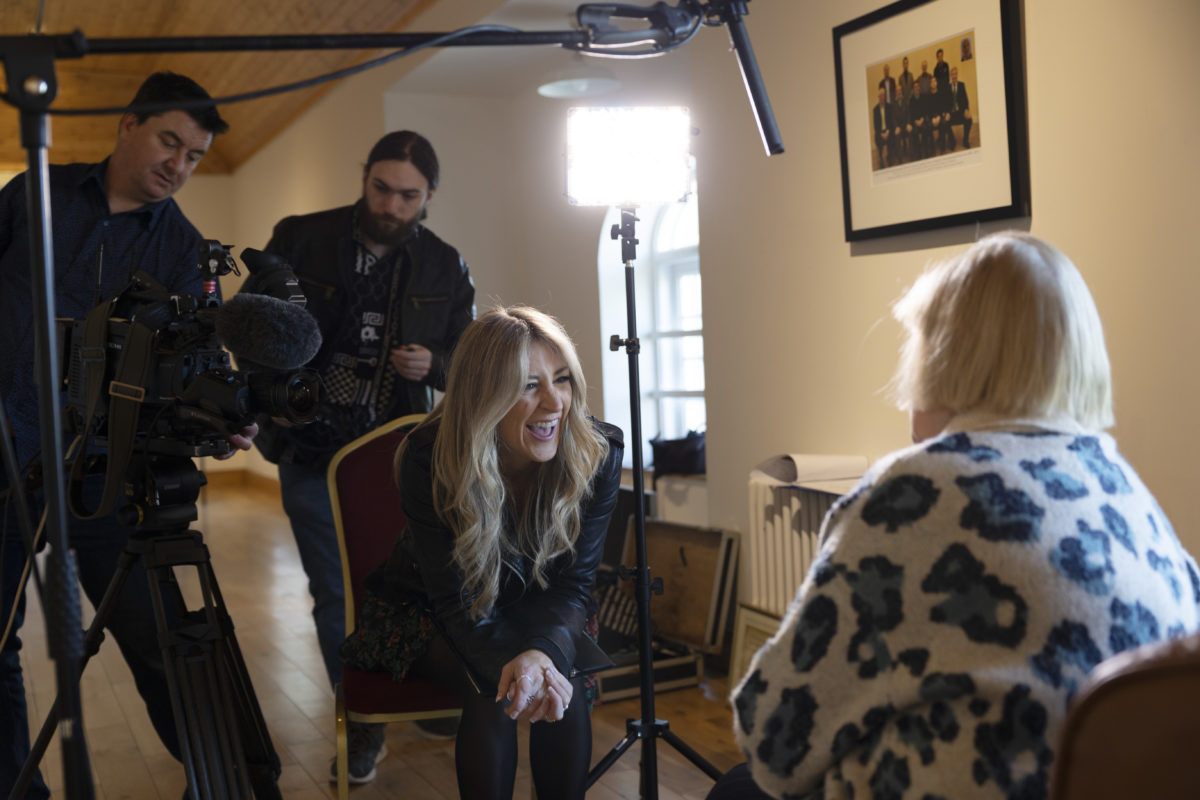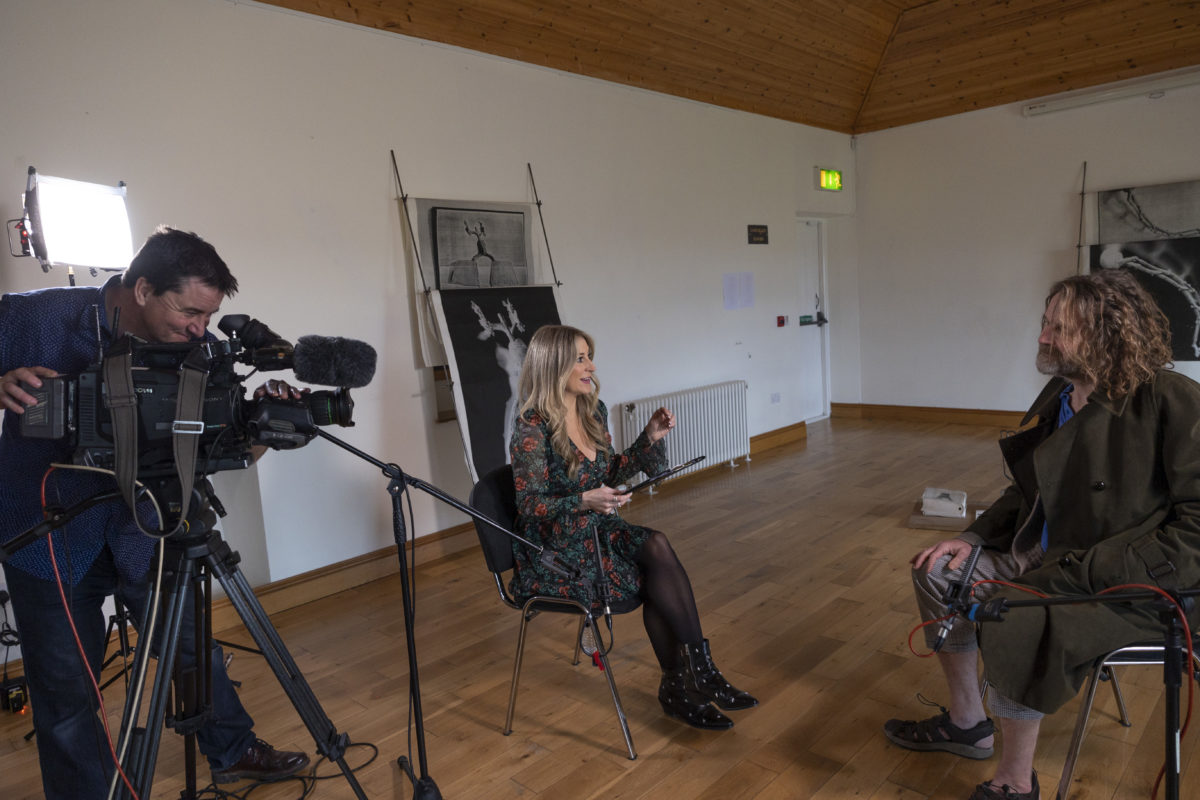 Behind the scenes: Lorraine Hogan interviewing guests for the short documentary Sean Scoil.