Lorraine Hogan at the Tracton Art's Festival 2022 with her original painting 'Yellow Halo II'. Photo by Siobhan Russell.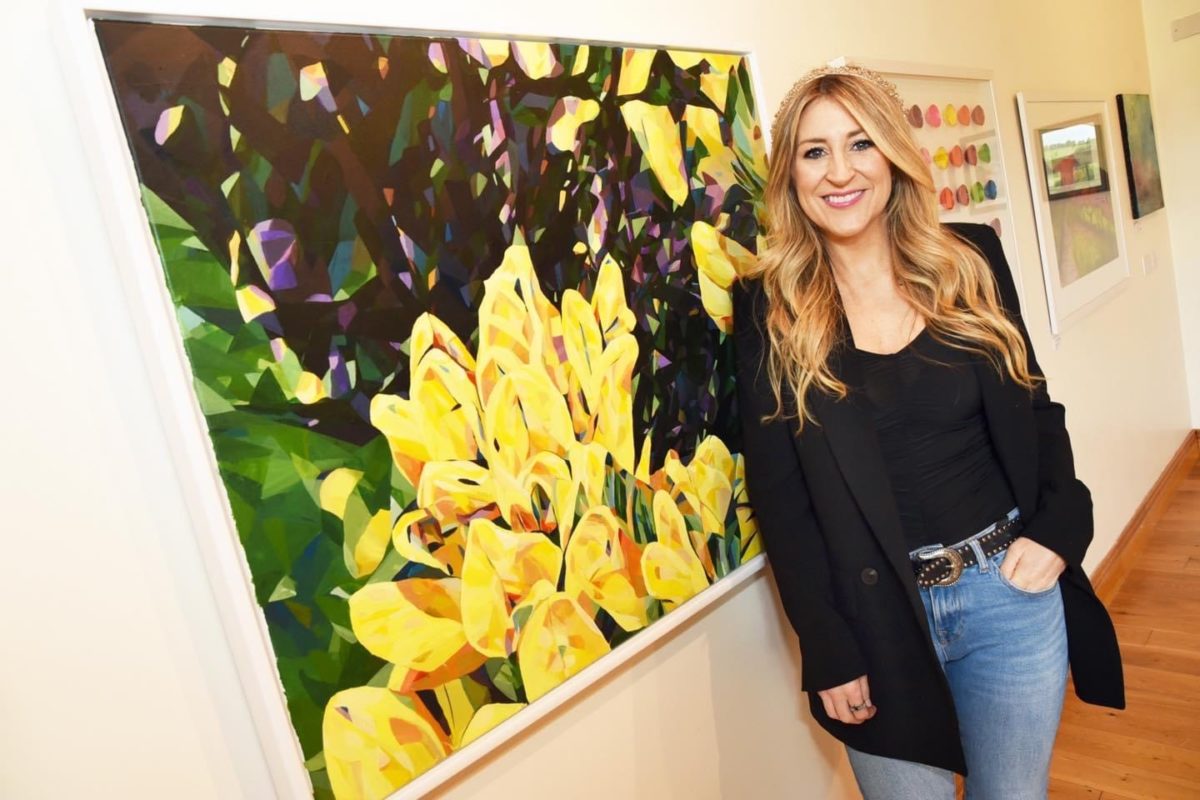 Lorraine Hogan is an artist based in Cork. She graduated in 2015 from CIT Crawford College with a First Class Honours Degree and was awarded the Cork Film Award from her degree show. Lorraine's work combines photography, printmaking, painting, video installations and sound.
Lorraine has exhibited her art work international and throughout Ireland. Her printmaking work has featured on billboards in the UK and Ireland.
---
"My practise is multidisciplinary and the art is nearly always a response to the environment around me. I was born in Ireland and spent most of my live in London. I am influenced by the different ways in which we behave in certain environments. From the urban live style of London to the country lifestyle in Ireland. I am currently working on a series of painting and prints that are inspired by nature and the lockdown period of time in which I looked at nature in a new way. 
The large paintings are elements of vivid colour, geometric shapes, repetition and pattern. The abstract paintings feature plants that are native to the Irish landscape. The series 'Yellow Halo' was inspired by locked and gorse flower which lights up the Irish landscape. The concept of the work is connected to biodiversity and Celtic Mythology".
VISIT ART SHOP - CLICK HERE
LORRAINE HOGAN'S CONCEPTUAL WORK EXHIBITION 'The Panopticon'. A Video and Sound Installation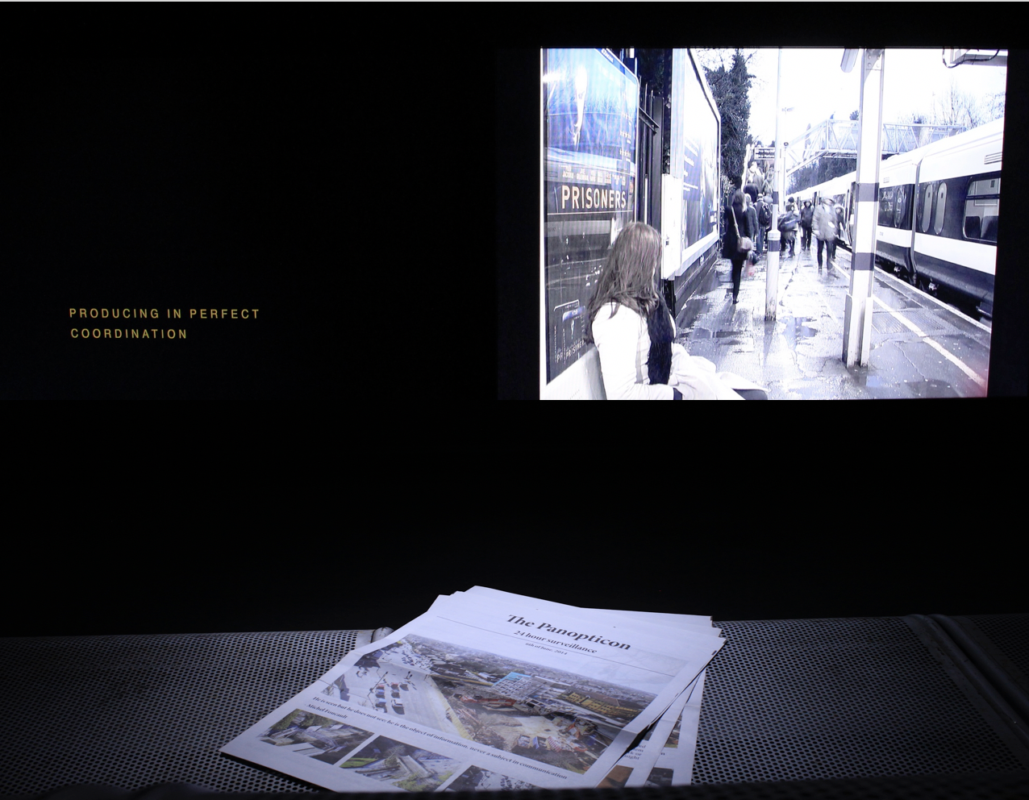 LORRAINE HOGAN'S PRINT MAKING POST-IT an exhibition of 12 billboard posters, created for IMPACT 8, Dundee, Scotland.
Through an Open Call twelve artists were selected to participate in the project, POST IT. The selected artworks were featured on billboards across the city of Dundee during the IMPACT 8 printmaking conference.
The project returned to Cork City to be displayed across one hundred poster sites as part of Cork Culture Night 2013. Crawford Art College and Cork Print Makers exhibited the works. A limited edition box set of twelve postcards accompanied the exhibition. 
Lorraine Hogan's Photo Riston Ladder Print / Time