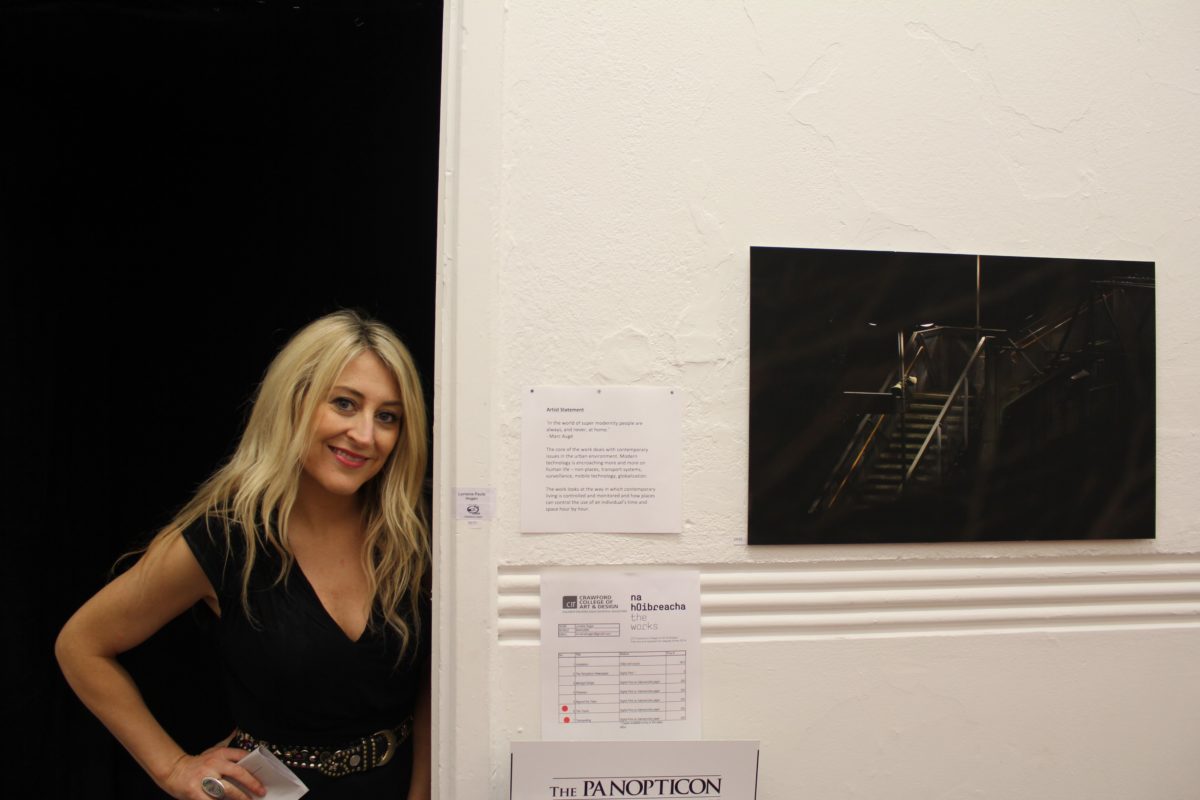 Lorraine Hogan is an artist based in Cork. She graduated in 2015 from CIT Crawford College with a First Class Honours Degree and was awarded the Cork Film Award from her degree show. Lorraine's work combines photography, printmaking, painting, video installations and sound.
Lorraine has exhibited her art work international and throughout Ireland. Her printmaking work has featured on billboards in the UK and Ireland.
.
Lorraine Hogan's Video and Sound Installation 
'The Panopticon'.