A video and Sound Installation created by Lorraine for her Degree Show at The Crawford Art College.
Artist Statement
The core of the work deals with contemporary issues in the urban environment. Modern technology is encroaching more and more on human life – non-places, transport systems, surveillance, mobile technology, globalization.
The work looks at the way in which contemporary living is controlled and monitored and how places can control the use of an individual's time and space hour by hour.
'In the world of super modernity people are always, and never, at home.'
– Marc Augé
24 HOUR SURVEILLANCE INSTALLATION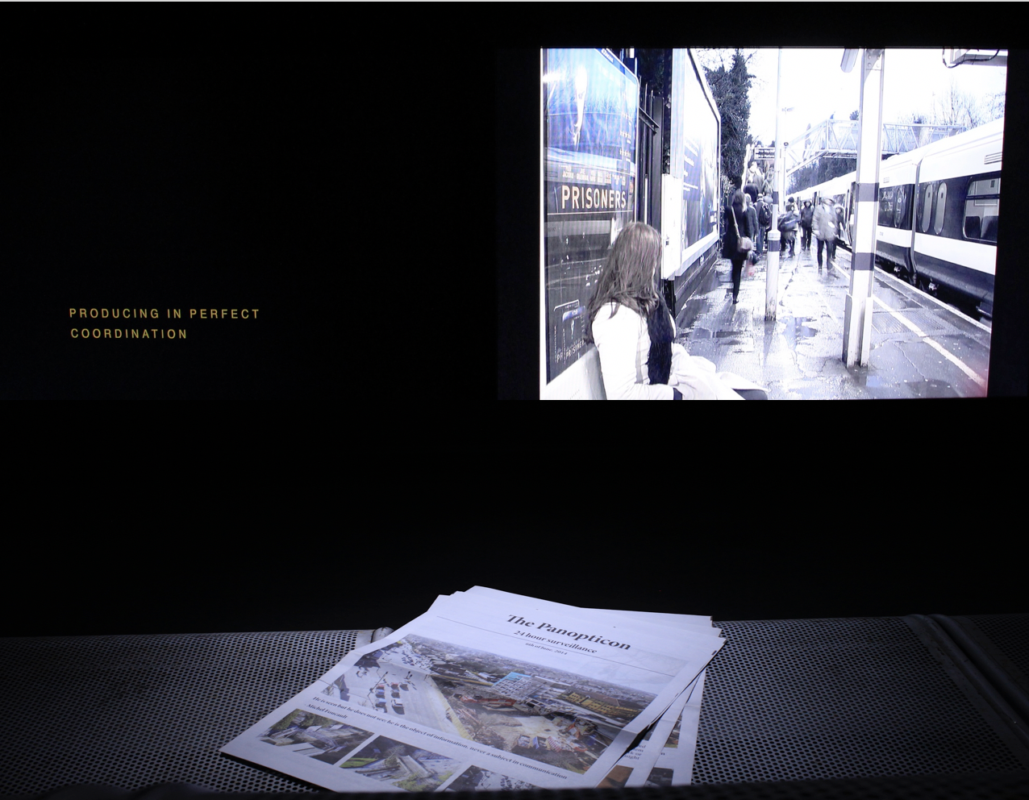 Lorraine Hogan's Video, Sound and Digital Print Installation
The art critic Adian Dunne mentions Lorraine's video and sound installation in The Irish Times newspaper when reviewing all the degree shows in Ireland.
"Surveillance crops up several times as an issue, memorably in work by Lorraine Hogan at Crawford."  Aidan Dunne