Frank & Monty Acrylic Painting 41×51
My abstract painting of the pet cows, Frank and Monty who are currently living their best lives here on the farm where I live in Ireland.
We saved their lives many years ago (I know they are not the most conventional four legged pets but they really are part of the family). Both Frank and Monty are so gentle and follow each other everywhere.
I live on a farm in Ireland and currently there are 7 acres of bird crop to encourage biodiversity and to help increase bird populations. The seeds from the various seed varieties fall to the ground during the winter and this helps the birds to feed through the difficult periods of time when they don't have much to eat.
During this lockdown I have never been more grateful to hear the birds singing or to be so immersed in nature. If you follow me on instagram you would have seen me capturing the beauty of nature, bringing you sunsets from my bedroom to yours and videos of Frank & Monty chilling in the sun. The amount of people that message me about these videos is amazing. I even did my first facebook live nature walk through the farm and it was wonderful to have people from London to Milan to Canada join me on the walk. Everyone was sending messages to Frank & Monty haha they are famous at this stage. We have people wanting to come see the cows and take their pictures with them.
As a artist with a Fine Art background my art work to date has always been conceptual. The idea of painting cows is not normal to me but Frank and Monty are not your average cows. So here is a bright, happy and colourful abstract painting of two very special cows living the good life.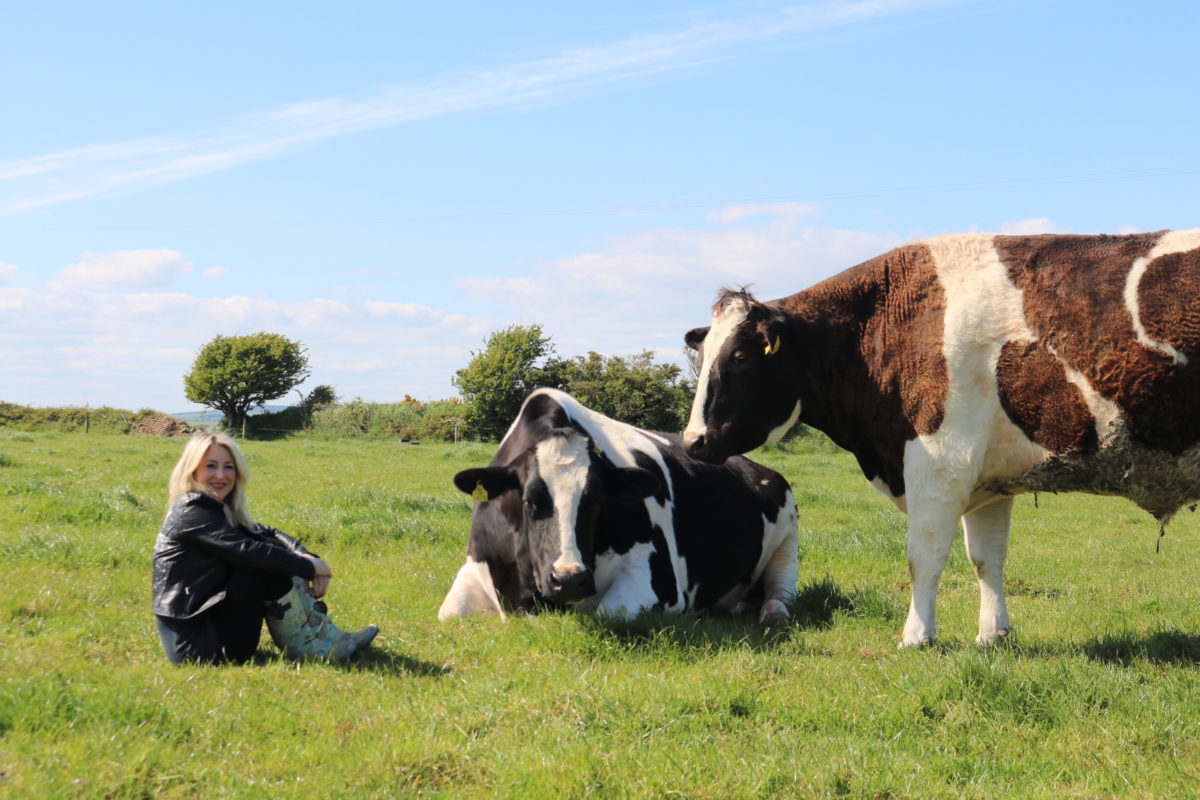 If you wish to order a print of my painting please contact me on: lorrainehogan@gmail.com.